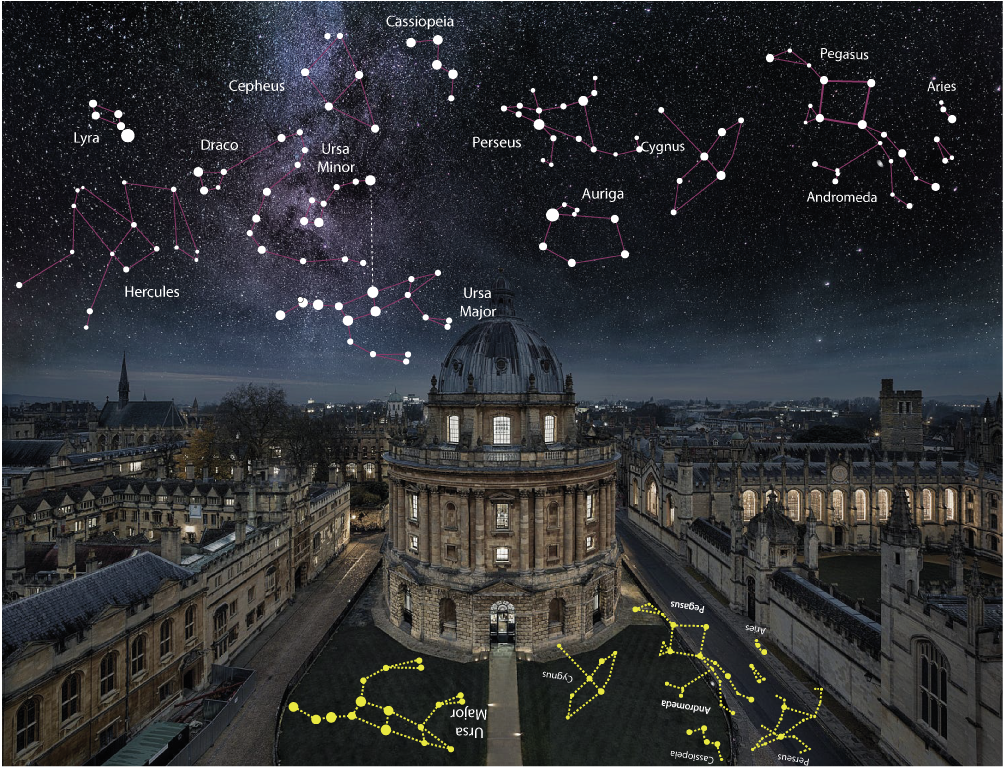 The Smart Oxford Playable City Commission has announced its winner: Star Light, Star Bright by the Guerilla Dance Project, a city-wide interactive constellation that maps the night sky onto Oxford's streets. The winner was selected from 82 applications from 28 countries around the world who proposed new and distinctive ideas, all responding to the theme of Shared City.
On the Playable City website, the project is described as follows:
"Star Light, Star Bright brings to life dark, winter streets. Surface mounted push activated lights (Star Bright Beacons) appear across the city, mapping star constellations from the winter night sky, visible above Oxford, onto the city's surfaces. (...) Our Star Bright Beacons are smart, IoT networked, touch activated lights which appear embedded in the pavements, mounted on walls, clustered together, and found across the city. You touch one and a light starts to pulse- but there is always more than one star in a constellation – someone touches another, and both pulse in unison: brighter now. When all the Star Bright Beacons in a constellation are activated a bright beam of light bathes our gathered strangers, who leave united as a constellation of stars."