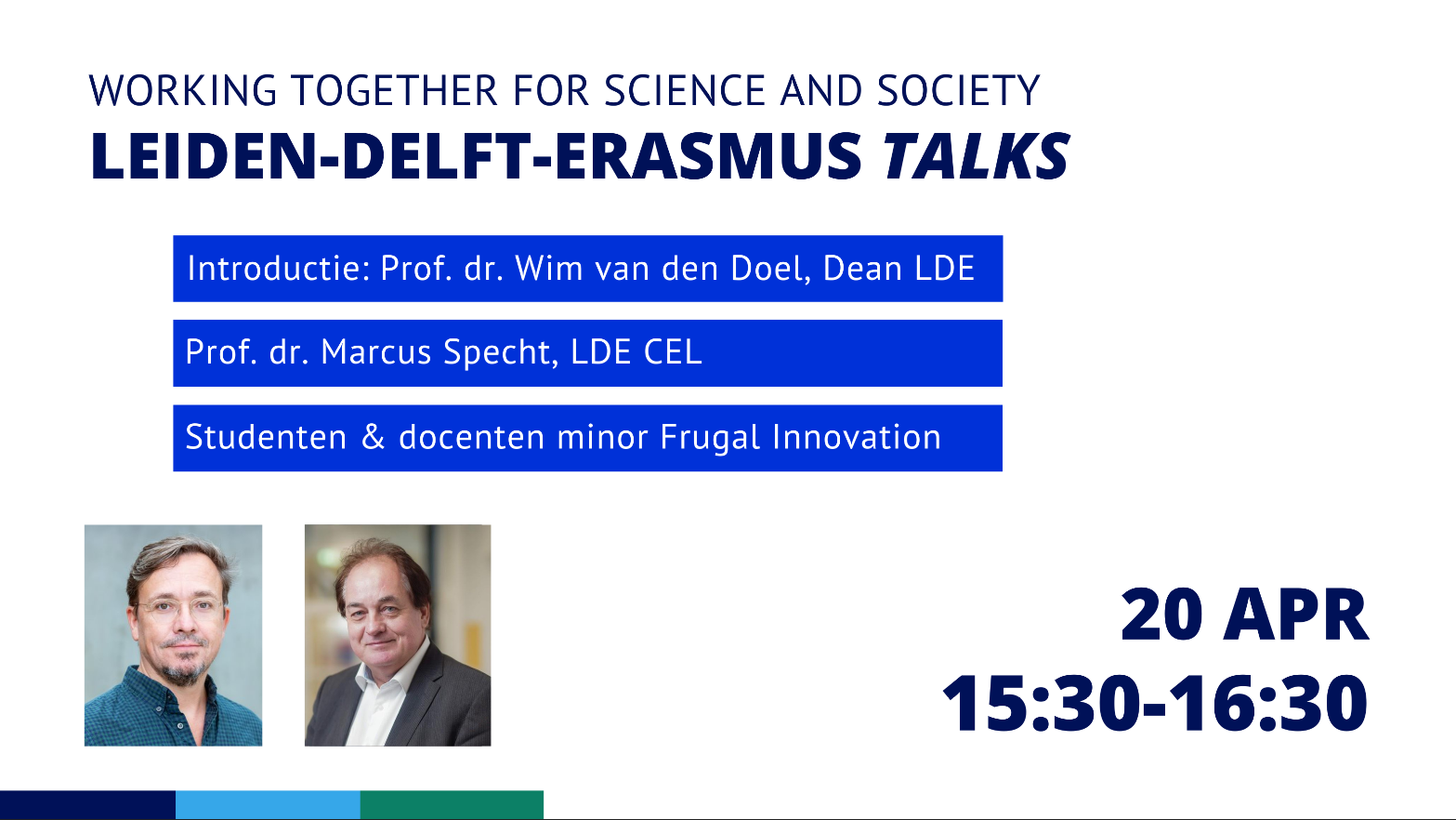 - Introduction by Prof. dr. Wim van den Doel, Dean LDE.
- Prof. dr. Marcus Specht, scientific director at the LDE-Centre for Education and Learning, will talk about scientific research on innovation in education.
- Teachers and students from the LDE - Centre for Frugal Innovation in Africa, will talk about the minor Frugal Innovation for Sustainable Global Development.
Sign up for the Talks through this link; LeidenDelftErasmus