Fifty thousand euros in expert knowledge and the title Young eScientist 2019: the National eScience Symposium on 21 November was very successful for computer scientist Lise Stork. She will use the knowledge to develop an application to make historical biodiversity data directly available to researchers.
Young eScientist Award
Every year, the Netherlands eScience Center presents the Young eScientist Award to ambitious researchers. The centre aims to encourage young researchers to solutions in digital technology to solve scientific problems. Stork won the prize for her proposal to develop an app that allows biologists to digitize historical handwritten and illustrated field books. She focused on one of the top collections of Naturalis Biodiversity Center: the Natural Sciences Commission for the Dutch East Indies.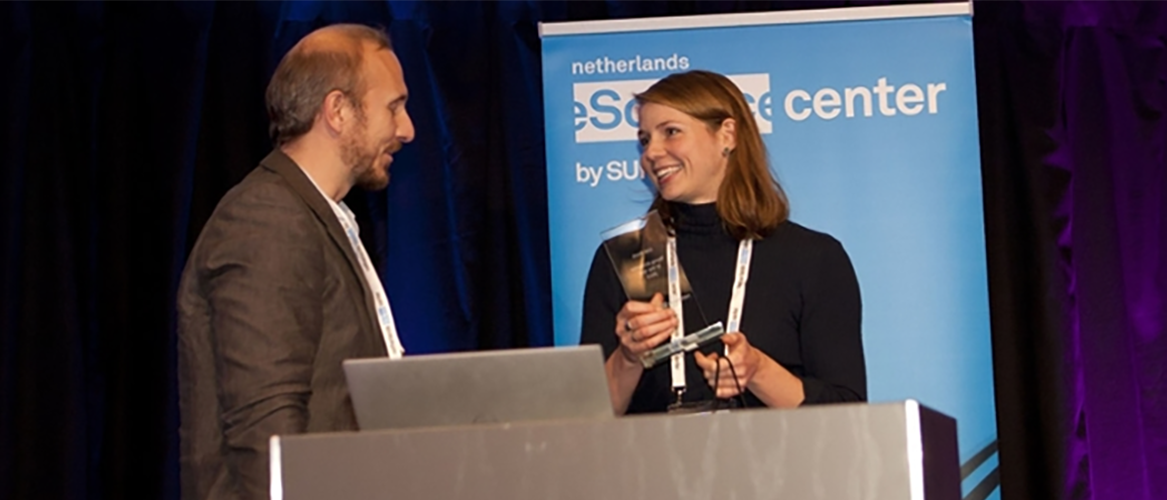 Thousands of pages of data
Many handwritten and illustrated archives contain immense amounts of information. For example, the Natural Sciences Commission contains over 17,000 pages of handwritten and visual data on the nature, culture, and economy of the Dutch East Indies. They furthermore include handwritten descriptions of organisms, physical specimens, and detailed organism illustrations. However, these archives are rarely studied because they are inaccessible to researchers.
Integrated web environment
With the help of experts, historians from the University of Twente and biologists from the Naturalis Biodiversity Center, Stork developed a workflow that enables biodiversity researchers to make semantic notes and access the data present in these archives. Together with the eScience Center, Stork will take the next step to create a scalable and sustainable integrated web environment based on this workflow, enabling researchers to distribute the content of their archives.
'Receiving this award is an immense honour and gives me the opportunity to develop my project further', says Stork. 'My main objective is to create methods that will enable greater understanding and reuse of the rich archives of data that have been previously underused and therefore undervalued. By accessing these, biodiversity researchers will gain new insights into the changing picture of global biodiversity over several hundred years. These insights are crucial now that we are faced with growing biodiversity depletion.'