The Leiden-Delft-Erasmus Centre for BOLD Cities wants to stimulate and support junior academics in developing and strengthening inter-university team science on digital urban technologies and government. That is why BOLD Cities provides selected junior academics with the time (e.g., by compensating teaching activities or allowing for research support for up to 15k annually) and network to carry out a three-year Team Science project that will have been designed by the team itself during an intense, one-day design session.
In 2019, BOLD Cities launched its first Team Science round, which ran until 2022 and supported three interdisciplinary and inter-university teams. The 2022 round of BOLD Cities Team Science supports another two interdisciplinary and inter-university teams for a period of three years.
The current round of Team Science Projects has a special focus on new urban data technologies and techniques. New urban data technologies and techniques, such as digital twins and dashboards, are hailed by local governments for their ability to make better policies based on better (real time) data. But, of course, such digital data techniques do not necessarily re-present the city better. They do represent the city in some ways, rather than in others. As with all representations, the visions for cities produced by data techniques are not neutral or innocent. That said, they increasingly shape who governs and makes decisions in the city.
At the same time, the role of technology in local government, or the urban visions that data techniques produce, are hardly ever discussed as a political issue or raised as a concern in election manifestos. The current round for BOLD Cities Team Science supports two collaborative and interdisciplinary Team Science projects that offer innovative analyses of and/or interventions in this democratic deficit.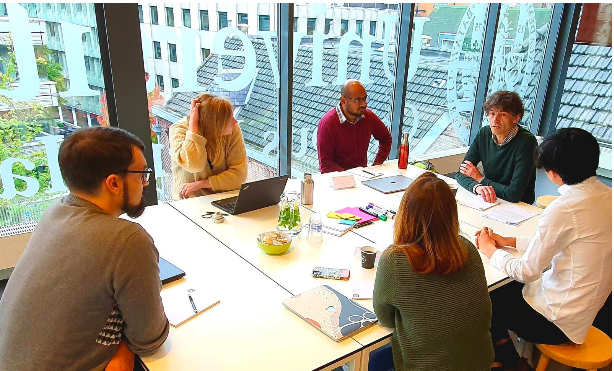 Current Team Science projects
Urban dialogue 
Past Team Science projects
SHARED Data for Improved Emergency Relief in High-Rise Buildings
Digital Technologies & the Symbolic Trajectories of Urban Neighborhoods (SYMTRA)