TU Delft scholar and former BOLD Cities board member Ellen van Bueren was invited to deliver a keynote speech in China last week, where the Macao International Environmental Co-operation Forum & Exhibition (MIECF) organised its annual conference. Entitled 'Shaping of Eco-cities for Inclusive Green Economy', the MIECF conference proved a fitting stage for Van Bueren's talk on local implementation of integrated urban solutions.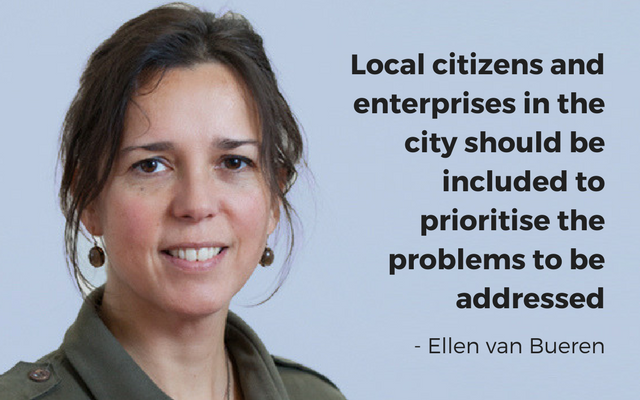 Leading up to the conference, Van Bueren's vision was already highlighted in the Eco-Business article 'Why Asian cities need to include their people in urban planning'. "Local citizens and enterprises in the city should be included to prioritise the problems to be addressed, to adapt solutions to local circumstances and especially to look for opportunities for a local sustainable economy and job opportunities," she stated.

The full article is available on the Eco-Business website.