Surrounded by an opulence of technical innovation and flashy pitches, the Centre for BOLD Cities organised a seminar on big data for vulnerable urban groups at the annual Accenture Innovation Awards. Working together with the Rotterdam Knowledge Lab Urban Data, researchers presented on four projects that focus on vulnerable groups in the city and use big, open and/or linked data in their research. Each project explores if and how big data can improve the situation of urban youth, people on benefits and the working poor. 
Liesbet van Zoonen, academic director of the Centre for BOLD Cities, kicked off the event by elaborating on the range and the amount of data that cities already have and may well use more extensively. On the other hand, Van Zoonen warned, big data is subject to various ethical and epistemological issues. "The underlying idea that big data will provide a certain truth is a fallacy," she said.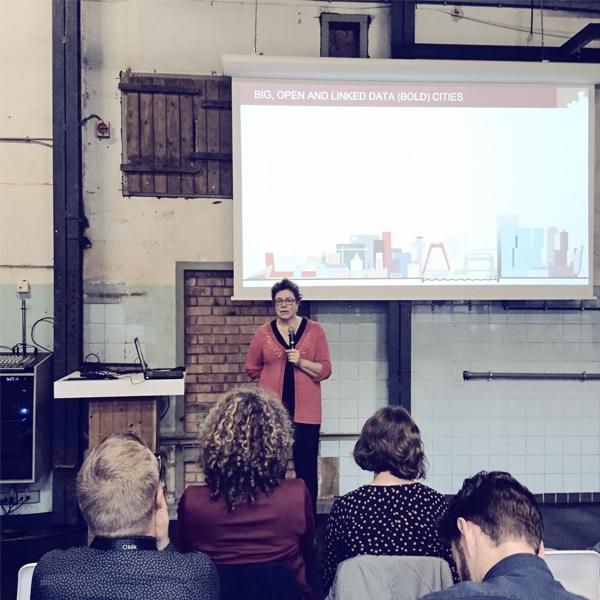 "As a matter of principle," she said, "we work together with the people that are affected by our research." This statement was immediately backed up by Merel Schuring (Erasmus MC), who presented on the development of the Re-integration in BOLD cities project. Looking into ways in which linking municipal data with Statistics Netherlands data can improve and perhaps personalise the re-integration process, Schuring claimed that the ZonMW-funded project is particularly innovative in its "interdisciplinary approach and continuous collaboration with municipalities". 
Following Schuring, BOLD Cities affiliates Sarah Giest (Leiden University) and Achilleas Psyllidis (TU Delft) both shared insights on their specific projects, which highlighted the variety of big, open and linked data research, even within the selected theme of vulnerable groups. Giest's READ-Urban project, which recently started, maps in-work poverty in Dutch cities based on linking micro data and national-level data as well as traditional survey and dynamic data. During the course of the project, the findings of Giest's research team will lead to concrete policy recommendations.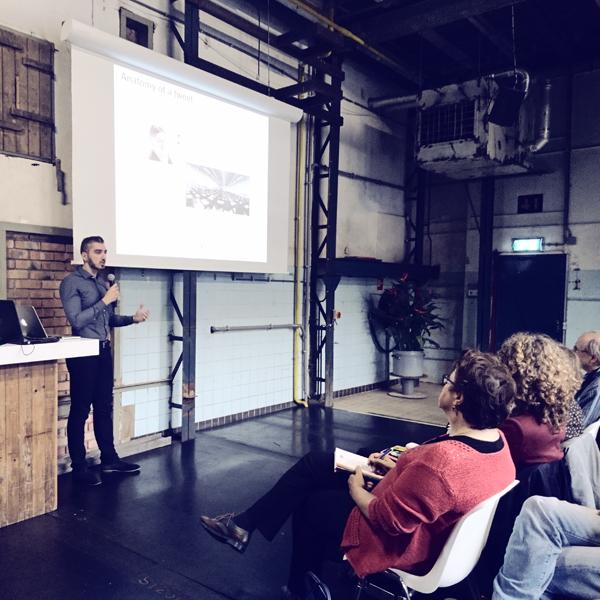 Psyllidis presented on SocialGlass, the Delft-developed social urban data tool which has already been used for crowd-control purposes and is included in the forthcoming BOLD Cities projects on invisible youth (or NEETs) in urban areas. SocialGlass, which was one of the ten nominees for the Accenture Innovation Awards, is moving towards mapping "crowd dynamics of the near future", Psyllidis said.
The final showcased project featured Accenture's Floris Hammer and Laury van Bedaf, who collaborated with the Knowledge Lab Urban Big Data and the city of Rotterdam to see if (big) data can be used to predict potential welfare fraud. Touching on the difficulties of knowing which data to use for which specific problem, the Accenture researchers stated that "most importantly, you have to identify a problem before it can be solved."
Marjolijn Das, Centre for BOLD Cities professor by special appointment, wrapped up the event with closing remarks on 'data challenges and data possibilities'. Both categories, as participants could well experience upon leaving the seminar, were aptly demonstrated by the countless initiatives that were included in the Accenture event.
For questions on the seminar or the Centre's research projects, you can contact Luuk Schokker, executive manager of the Centre for BOLD Cities (luuk.schokker [at] boldcities.nl.)