Mapping every single moment of surveillance from the moment you get up to the moment you sit in class - this is what our minor students did in a guest lecture and workshop given by artist Gill Baldwin on art and surveillance last month. 

This resulted in a very impressive timeline and many discussions about what constitutes surveillance: from the gas company tracking your hot water usage to an app that uses your location to let your roommates know you are coming home from dinner.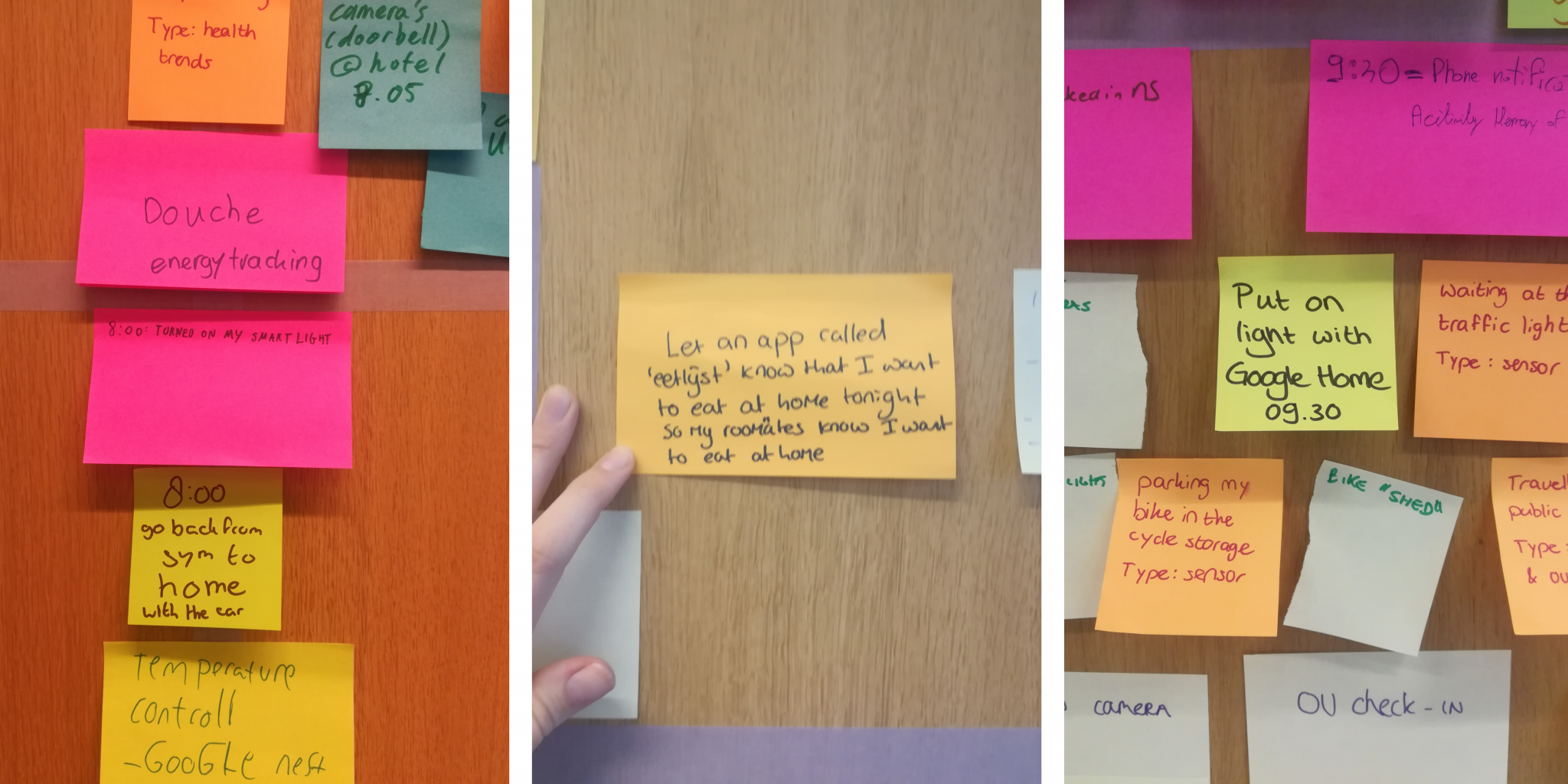 To prepare for the session, students took an audio tour through Rotterdam designed by Gill Baldwin and reflected on moments of surveillance in their everyday. Below you can find the link to the audiotour. Contact Gill for more details. 
The lecture and workshop of Gill Baldwin took place as part of Module 2 'Citizens and everyday experiences with the smart city' of our minor. Many thanks to Gill Baldwin for sharing her work and to Vivien Butot for organising.