Marjolein Das - endowed professor of Urban Statistics at the Centre for BOLD Cities - Michiel van Nieuwstadt and Marije Elferink-Gemser published a new article in the Journal of Sport Sciences, in which they examined the role of urbanity in talent development in Dutch football.
In mainstream media you see a lot of stories of elite football players growing up in deprived neighbourhoods like the outskirts of Paris or Sao Paulo. The question is if there are indeed places that yield an exceptionally high number of successful athletes. Earlier research shows that these so-called "talent hotspots" do exist in the development of elite athletes worldwide: ranging from world-class speed skaters born in the Netherlands to long distance runners from the Kenyan Rift valley.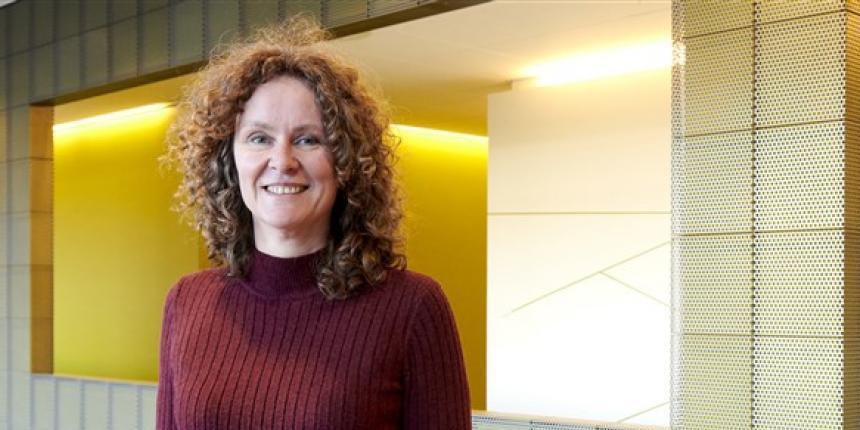 Marjolein Das' key interest is the interaction between people and their social (urban) environment.
This study, written by Michiel van Nieuwstadt, Marjolein Das and Marije Elferink-Gemser, examined if regional hotspots for the development of football talent also exist in the Netherlands. The results suggest that talent hotspots exist in all Dutch municipalities. On average, urban municipalities have a higher yield of elite football players than rural areas.
Rather than being an effect of urbanity, this study shows that the population composition is related to the presence of hotspots in Dutch Football. Specifically, a higher median income and a higher proportion of people with a non-western background are related to a relatively high probability of players reaching an elite level. These results suggest that characteristics of the built environment, such as indoor and outdoor play opportunities, may be less influential in talent development than previously assumed.
If you are interested in reading more, you can find the full article here (open source).