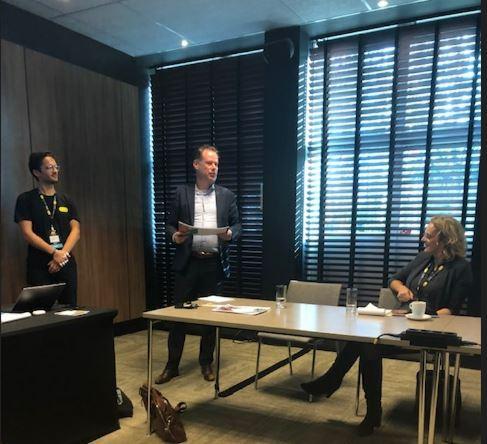 The Leiden Legal Technologies Program under the lead of former board member prof. dr. Jaap van den Herik, the Leiden Centre for Data Science, the Centre for Public Learning, and PUBLIC have jointly written a report on the status and future opportunities of the Dutch LegalTech sector. On 1 November 2022 the report was presented to the Municipality of The Hague.
What is LegalTech?
In a governmental context, LegalTech refers to all technologies which enhance the execution of legal tasks in government and justice administration organizations, and that support businesses' compliance with regulations and citizens' access to justice.
What is needed to improve LegalTech?
The report argues that "by supporting the growth of a LegalTech ecosystem, The City of The Hague can maintain its reputation as the International City of Peace and Justice well into the 21st century." The report highlights three key elements the government should address (1) Creating a front door for LegalTech innovators, (2) Improving access to justice for citizens, and (3) Opening up data for LegalTech.
Whether you are a civil servant interested in/ currently using LegalTech in your work or an innovator interested in/currently providing LegalTech support to the public sector, read the recommendations on what you can do next.
See the full report below.