Yesterday was the kick-off of our minor "Smart and SHARED cities". The students were invited to take place on the stage during the opening of the academic year of Erasmus University Rotterdam with the topic "AI & us: imagining the future" with important contributions and beautiful art from Refik Anadol, dr. Francisca Grommé and Tessa Boumans from AIPact , Farshida Zafar from Erasmus X, Tomas Moska, prof. dr. Ed Brinksma and Meau.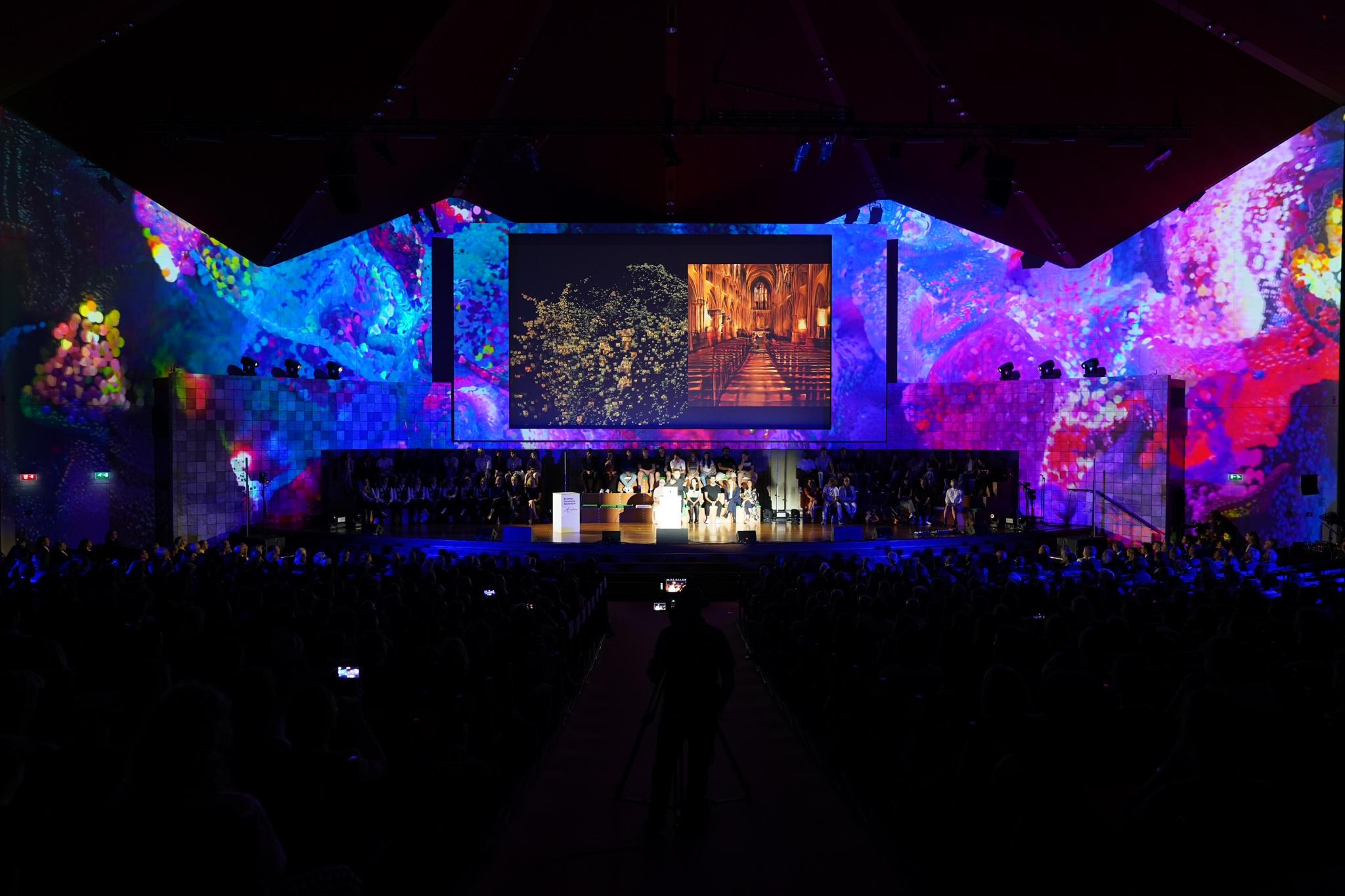 In the coming weeks our students from Leiden University, Delft University of Technology and Erasmus University Rotterdam will explore the opportunities and challenges for (smart) cities from a range of academic perspectives. How do citizens and administrators deal with the digitization of the city? What questions arise with developments such as Wi-Fi trackers, cameras, smart lampposts, delivery robots and drones in public space?
This year our education team welcomes two new teachers: dr. Sarah Giest (FGGA Leiden) will teach the students on the foundations of policymaking and governing the (smart) city, ethical challenges around serving citizens while integrating data-driven techniques into policymaking and how citizens are being engaged in the policymaking process. Vivien Butot (ESSB EUR) will explain the students the relevance of citizen participation in smart cities and give ample examples of 'affirmative' and oppositional smart city participation.  His module will also focus on how the rhetoric of governments, businesses and academia has increasingly foregrounded 'the citizen' in the smart city will be discussed and how transparency and actionability in smart cities can be promoted through design and artistic practices will be explored.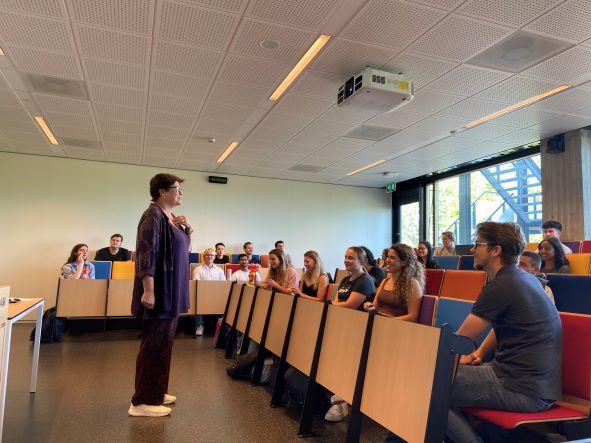 Next to that we are looking forward to a range of guest lectures, workshops and fieldtrips. The guest lectures and workshops will be given by amongst others the city of Rotterdam, the Future Mobility Network, BMW, Peter van Waart (Hogeschool Rotterdam), Roy Bendor (TU Delft) and Bram Klievink (Leiden University).  We will also take our students on several fieldtrips: to the RDM Campus and the Living Lab Scheveningen as well as on encounters with artists who make technology visible (Angeliki Diakrousi and Gill Baldwin).