This week, our students of the Minor Smart and SHARED Cities were welcomed at the RDM Campus by Peter Troxler, Hogeschool Rotterdam. 
The former shipyard of the Rotterdamsche Droogdok Maatschappij (RDM) now acts both as a location for students (and researchers) from the Hogeschool Rotterdam and the Techniek College Rotterdam, a place for innovative start-ups to settle, and an office place for  municipality of Rotterdam are also present at the campus. A triple helix collaboration in the middle of the port, but close to the city.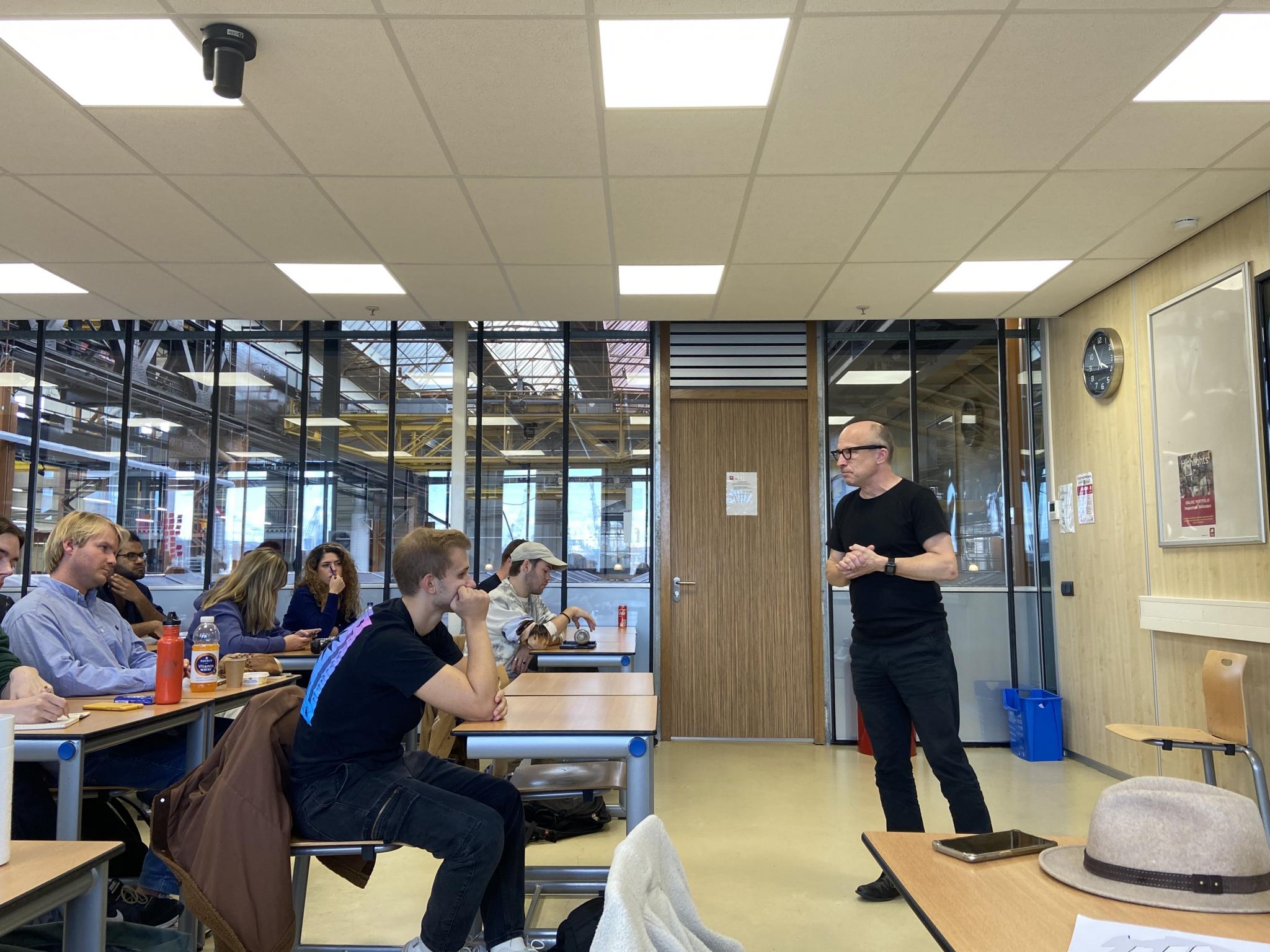 Peter Troxler, researcher at the Hogeschool Rotterdam, started with the history of the Heijplaat and the RDM campus development. Giving an insight in the triple helix collaboration and the different possibilities, opportunities and difficulties this brings. Pierre Oskam, founder of the start-up Urban Reef, talked about what the RDM campus means for their business and explained their ambition of creating a more healthy and biodiverse urban environment with the use of data and 3D-printing technologies.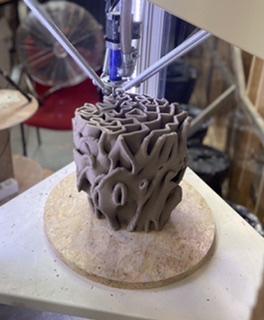 Troxler focused in particular on the bottlenecks of the current collaboration between businesses, research institutes and the (local) government (also known as the triple helix), arguing that simply putting all these actors in one location does not automatically result in collaboration. Troxler also drew the student's attention to a fourth actor that is often overlooked: the citizens. Inhabitants of the Heijplaat, the historical worker's village near the factory, he showed, often feel neglected by the local authorities. 
Oskam instead highlighted the exchange betweendifferent parties at the campus and said the RDM Campus provides young start-up visibility, recognition and opportunity.
These two talks were followed by a tour of the RDM Campus, where students could take a look at all the research and education facilities on the campus as well as the start-ups established. The tour guides not only highlighted the current activities but also the connections they personally had to the location, with (great-)grandparents having worked in the shipyard.
In the afternoon, Frank Vieveen and Martijn Peltenburg from the municipality of Rotterdam gave two guest lectures. Vieveen talked about the role of the municipality in the digital transition and how the municipality is both impacted and most importantly tries to shape this digital transformation and involve citizens in the process. Students were in particular interested in how the municipality handled ethical concerns, such as the privacy of citizens but also transparency of data, but also more broadly whether technical solutions were always the solution that provide answer. Martijn Peltenburg also highlighted in his talk on urban air mobility the need to move away from the largely technical discussion towards more political and social questions, such as public acceptance - a role our students can fulfil in futureresearch activities. 
Overall the RDM Campus provided a fascinating backdrop to both see all the technological 'smart' innovations companies and researchers are working on as well as the questions these bring for the local government and citizens.