The fully-packed session was organized by the Dutch Association for Municipalities and focused on the topics of algorithms, digital safety and ethics for the knowledge network, a community for all municipalities working with data driven working.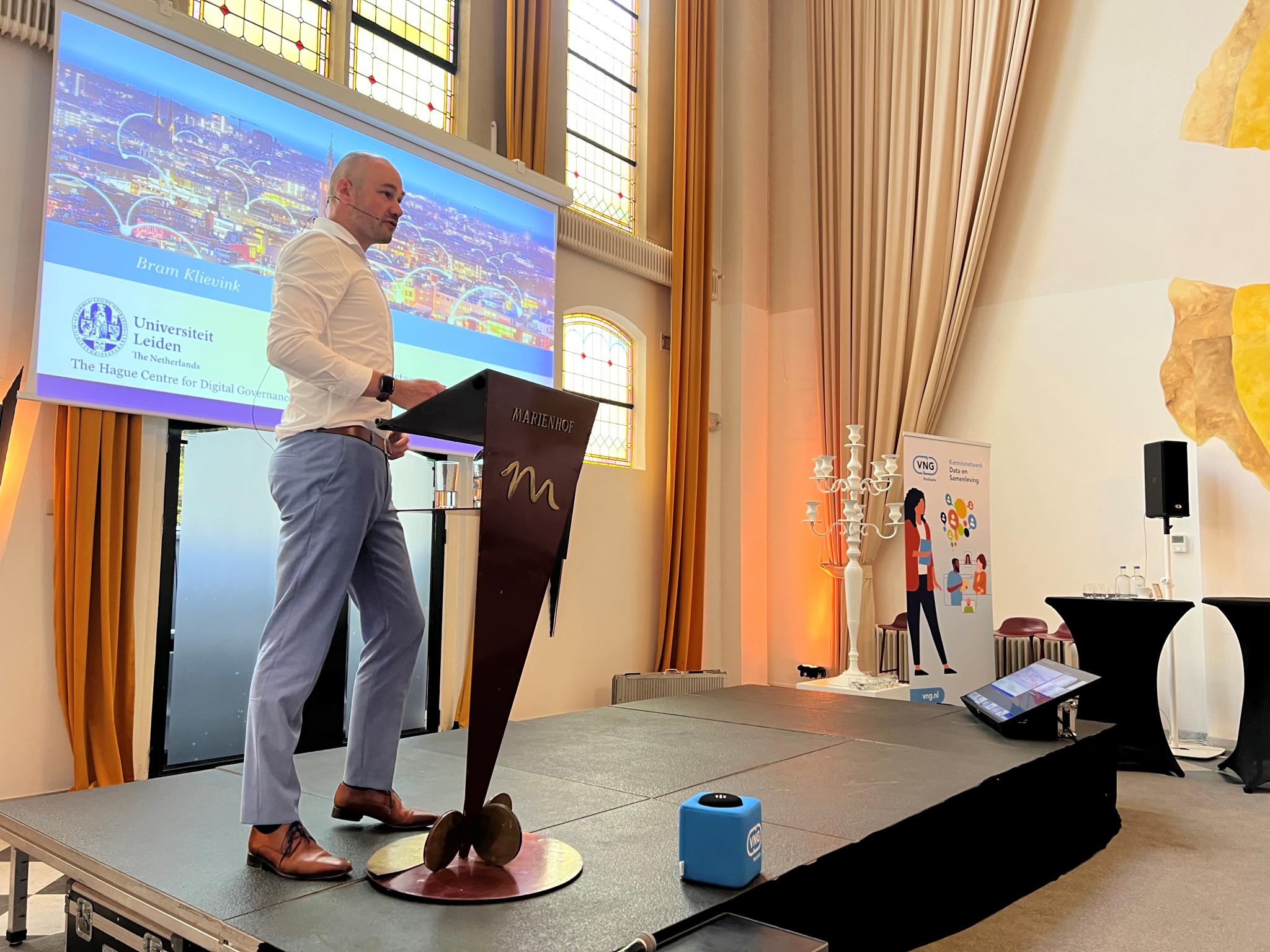 The title of Klievink's lecture 'Running and standing still' (in Dutch 'hollen en stilstaan') refers to the need for the government to focus on its core task while also following new developments to improve the implementation of that core task. Yet, what he often sees is that there is a tendency to run from hype to hype – with less attention to the everyday systems. "Disrupting all systems does not necessarily benefit the execution of that core task."
Klievink called data "the emission of the new society." And he warned that the quality of the data will impact the use of any algorithms. Even if wonderfully designed, if trained and fed with frayed data an algorithm will never work as intended. Sloppiness and choices from the past still have an impact today. The ICT around the child benefit scandal, for example, had access to data about nationality because of an IT-choice from 1994. "To put data from 30-year-old systems in self-learning systems is not exactly clever."  
The key takeaway of his lecture is that governments need to innovate while keeping their daily operation stable. They have to experiment and learn without negatively impacting the citizens. Trust in data should thus be cautioned with. "To think that you have the data under control is a risk. It is always better to not do certain things or to stop, until you are really sure you have that data under control."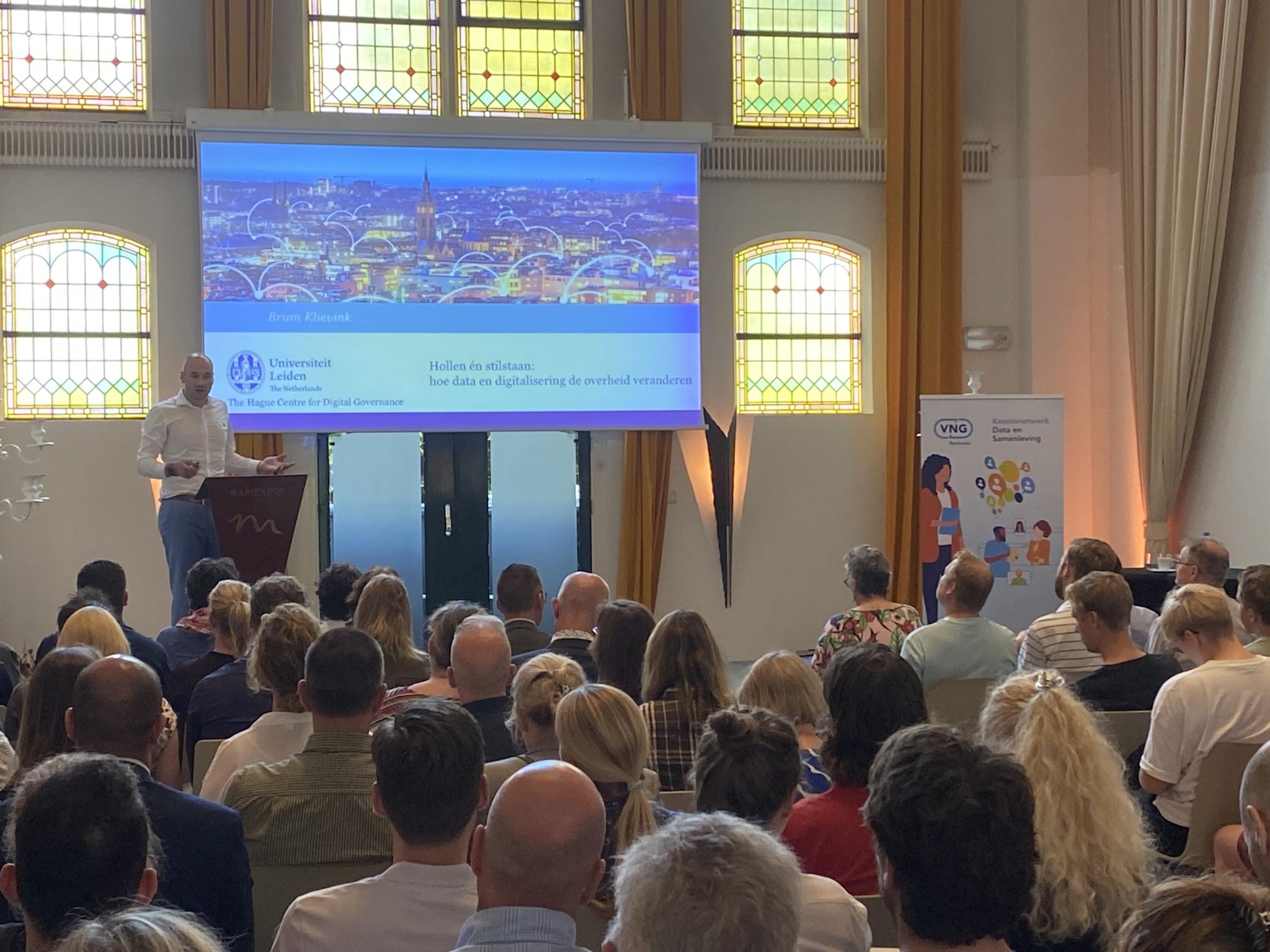 Other speakers were a.o. Rian van Dam, mayor of the Dutch municiaplity Hollandse Kroon, about the data use by their municipality, Dr. Stefan Buys (TU Delft) about safeguarding vaIues in the design of AI,  Joost van den Burgt about the Impact Assessment Human Rights and Algorithms and Adriaan J. Wierenga about cyber security.