Every day massive amounts of our personal data are being collected. Already just on your way to work: your smartwatch records how many steps you walk, you check in with your personal OV-chipkaart at the station, pay with your phone to get a coffee, browse Twitter in the train, check the weather and maybe report how you are feeling on your mindfulness app.
This information is used by the companies running those services for various goals. But who more can benefit from this data?
This is what Alejandra Gomez Ortega focusses on in her PhD. Currently she is working on the project Designerly Data Donation, a participatory approach to data donation. Through her research, Alejandra aims to facilitate access to data for designers, in addition to empowering people to exercise control over their personal data.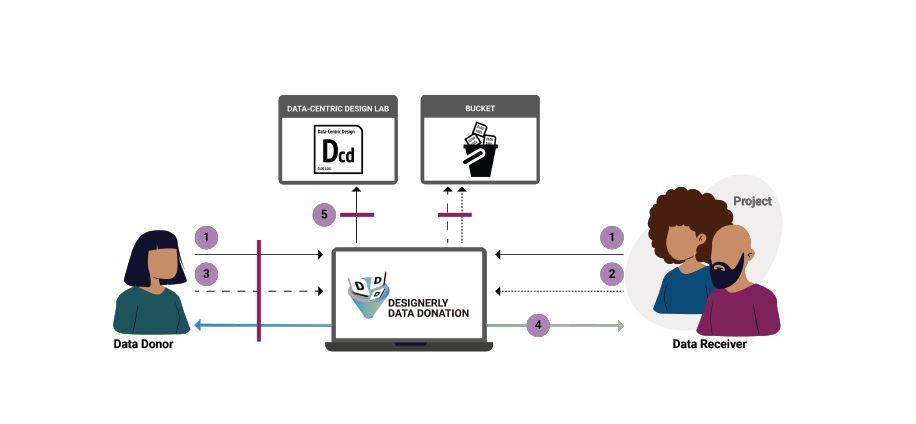 During our online BOLD lunch talk,  Alejandra dove deeper into two data donation projections: of menstrual logs and Google Assistant speech records. She highlighted how in both cases, contextualizing the data together with the donators was key to actually understanding the data.
Especially interesting was the case of the Google Assistant. Because data is collected in the very intimate setting of the home, Alejandra and her team decided to let participants listen to the data points and delete those they did not want to share with researchers.
Although respondents thus had the option to delete individual data points, the researchers found that when contextualizing the data together with the donors, many were shocked as to how much the assistant recorded – and how many intimate moments and sensitive data was recorded.
This reveals one of the differences between donating data and for example a t-shirt. When donating a t-shirt, you have a pretty good idea of what you are actually giving away. But with your data – not actually knowing what is recorded also means that donors do not really know what they are donating.
A point that also led to much discussion during the talk: how to define data donation in relation to other forms of donation. What makes it different to a physical donation and how does that impact the role of the researcher? Can you let people choose what data they want to donate to you? And how much do you have to inform donators about what data is actually being collected about them?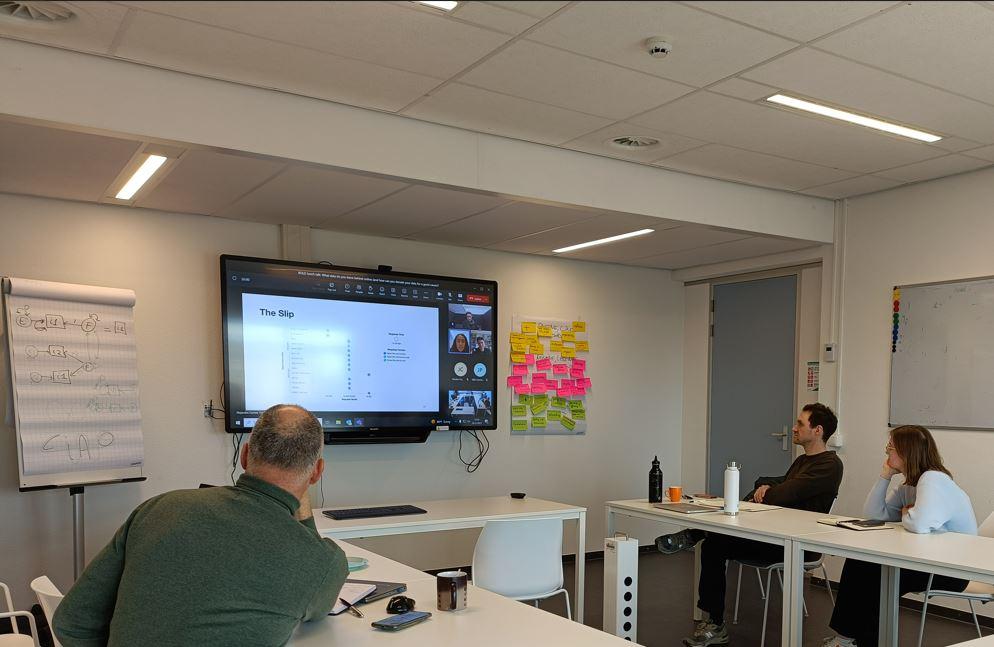 Concern about the latter question about them inspired Alejandra's next project: the dataslip machine. With this machine, Alejandra wants to raise awareness about how much data is actually collected about you on a daily basis. For that, Alejandra first asked several data controllers (public transport companies, the bank, the supermarket, but also different apps on her phone) what data they collected about herself. While the dataslip machine does not show you your own personal data, as for this it would have to also collect it, it gives respondents a pretty clear idea about how much data is collected on a daily basis.
Want to see that for yourself? Get your online dataslip here: dataslip (tudelft.nl)
Attached find the slides used by Alejandra during the talk. And feel free to contact her for more information about her projects at a.gomezortega@tudelft.nl.