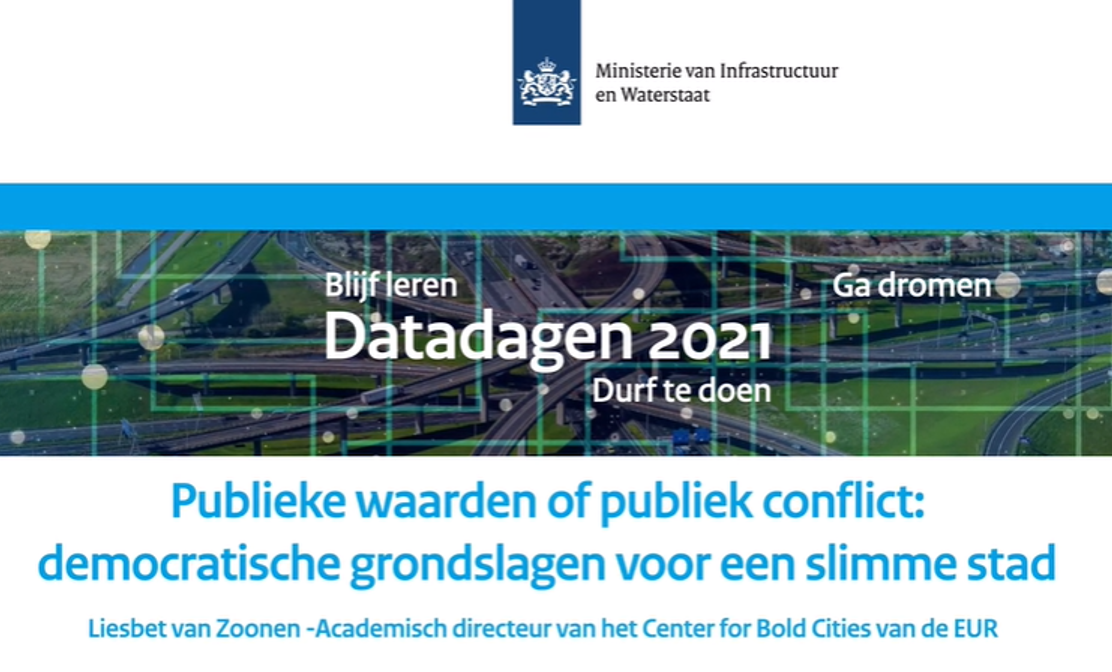 Last October 27th, Prof. dr. Liesbet van Zoonen, academic director at the Centre for BOLD Cities, gave a talk at the 'Data Dagen 2021' to data professionals of the Dutch Ministry of Infrastructure and Water Management.
Van Zoonen presented a shortened version of the working paper on 'Public values of Public Conflict' and explored the notion of 'contestability by design' that will play an important role in the upcoming research projects of the Centre for BOLD Cities about urban digital twins. 
Find the working paper at the right of this article.
Watch or download the video (in Dutch) of the talk here.