In this blog post, Emiel Rijshouwer (Erasmus University) and Els Leclercq (Delft University of Technology), lead researchers in the Data Empowerment Design Studio project, share how the results of their project may be of use in thinking about how to deal with the corona crisis and the challenges this poses for our cities.
Can we buy online locally?
During the current 'intelligent lockdown', life has changed drastically, not only at home, but on our streets as well. During the day we see more parked cars than usual, sidewalks are  decorated with chalk art, and while children play on the street at the end of the day, their parents have a drink on their doorstep. In one area, however, the daily pace only seems to increase: the vans, scooters, motorbikes and bicycles of delivery services have become busier. According to the NOS, Dutch supermarkets mention an increase in demand for online grocery services of up to five times as much as before.
In times of social distancing, it is indeed useful to be able to order groceries online and have these delivered at the requested time. This process fits the promises of the smart city: IT-driven, efficient, sustainable services, contributing to the economy and employment, serving customer convenience. Nevertheless, these technology-driven solution may bypass what makes our cities and society pleasant and liveable. Following Jane Jacobs, who described how it is the 'messy', unorganised character that leads to a feeling of safety, security and pleasure, Richard Sennett claims that nobody actually desires a city that is too smart and too organised – citizens, he states, would rather have the possibility to have a say in the set-up of their life and area of residence.
Apart from its influence on the way we manage our cities, the smart city promise may also negatively influence the local economy: efficiency- or data-driven services set a race to the bottom in motion, in which monopolists like Amazon push competitors and local players out of the market. While Dutch supermarkets may have employed hundreds of extra workers in order to cope with the rise of online demand, their jobs are often poorly paid and offer little to no perspective or guarantees.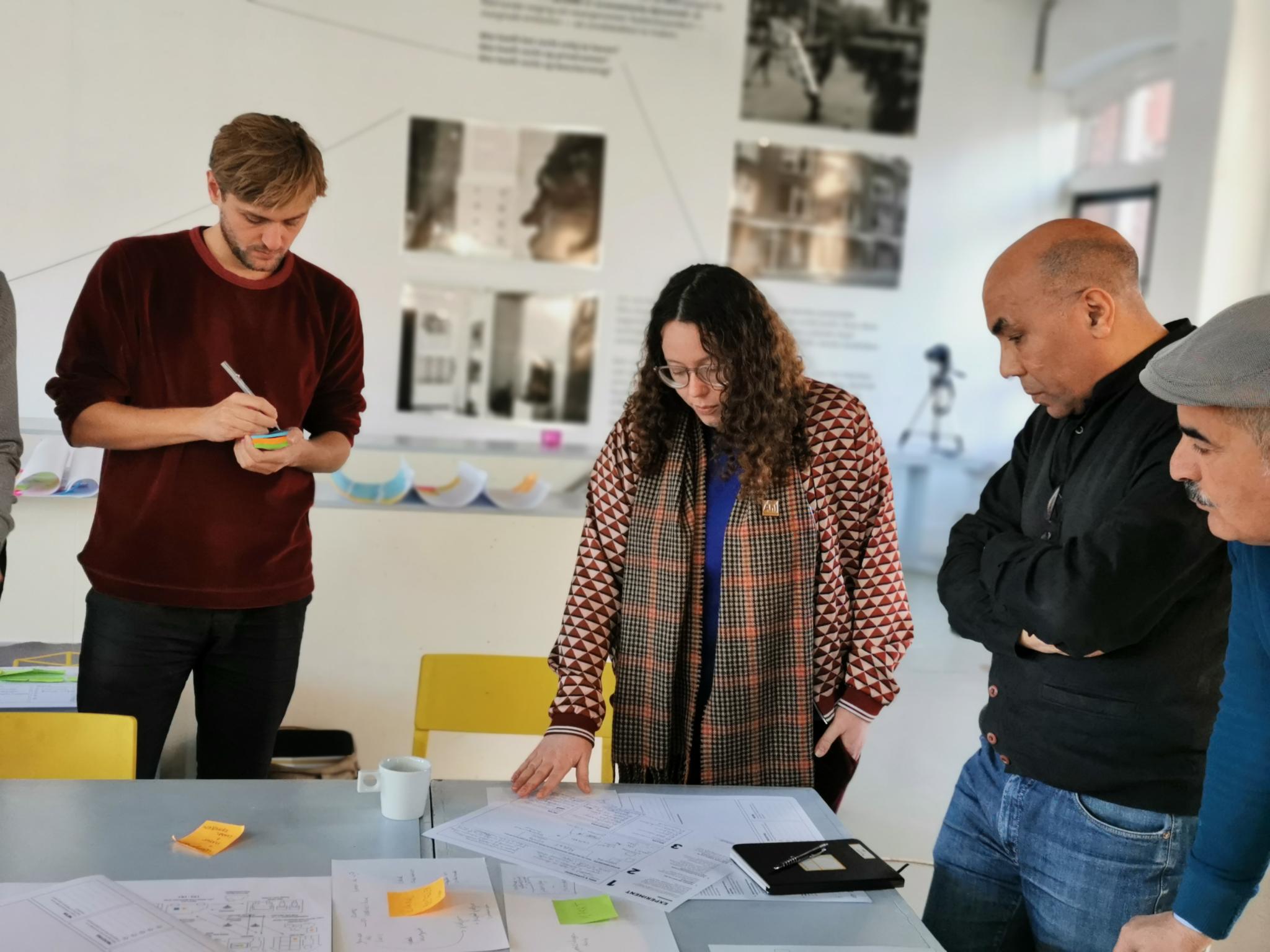 Can this be done differently? We have spent the last few months discussing this questions with citizens and local entrepreneurs in Rotterdam. Together, we explored the idea of local, sustainable delivery services and created three experiments, meant to examine how these delivery services could help create social and economic value in a neighbourhood.
In our first experiment, we attempted to 'hack' the existing Homer platform. Through Homer, individual citizens can serve as parcel delivery places and, doing so, earn a small wage. We wondered what would happen if a neighbourhood network would start a Homer service collectively. For various reasons, this first experiment proved unsuccessful.
Our second experiment explored the idea of combining a parcel station with a local delivery service, carried out by 'Homies', local youngsters with poor employment prospects, who could consequently gain work experience and new competences. Especially when combined with a form of personal shopping, for instance at local markets, this idea seems to be potentially valuable.
For our third experiment, we took a very different turn. A number of participants in our project expressed their concern for the effects on online shopping for local entrepreneurs and initiated an 'anti-initiative': LokaalBezorgd (LocalDelivery). As becomes apparent in the present social distancing situation, many citizens share this concern for the survival of local shops, bars and restaurants and start initiatives to support small businesses. While this sense of solidarity may seem to contradict the (individual) trend of increasing online purchasing, this does not necessarily have to be the case: local entrepreneurs appear to be both willing and able to deliver products in their neighbourhood.
Our explorations in this project show that the economic power of major delivery services vastly outstrips the power of collective neighbourhood initiatives – the latter appear to only be feasible if they can gain support from a substantial third party, such as the (local) government or a social investor, and only when they are embraced by the local community. While the corona crisis once again shows how much we are connected globally, it also shows our vulnerability. Now is the time to think about how we can increase our resilience on the local level. This, we would argue, does not happen by becoming a closed and introvert society, but rather by creating a 'web' of local (production) networks that create local value, both socially and economically. Our explorations in Rotterdam show that citizens and local entrepreneurs are willing to make an effort to establish alternatives. The smart city can be of value in supporting these initiatives, as long as we can ascertain that they are measured in their value for citizens, rather than their efficiency.