This page provides an overview of research projects that are carried out by or are affiliated with the Centre for BOLD Cities.

Jouw buurt, jouw data (Your Neighbourhood, Your Data)
For this project, a team of BOLD Cities researchers developed a so-called 'gamified survey' in which participants show how they feel about the datafication of public space. Through various questions and assignments, players of the research game assemble a 'privacy profile'. Their responses provide insights in how different groups within the Dutch population perceive the presence of data in their everyday surroundings. In addition, the game is used as a tool to create and improve awareness. 
This project was developed for the Weekend van de Wetenschap (National Science Weekend). The Centre co-created the game with design agency WEAREREASONABLEPEOPLE. 
Reintegration in BOLD Cities
This project, funded by ZonMW, revolves around researching the possibility of designing personalised reintegration strategies, based on the individual capabilities of urban residents who are entitled to benefits. These strategies will be developed through pseudonymised linkage of various data sources.
In addition, the project includes the development of 'data dialogues', an instrument that is designed to clarify the research process and to collect questions, concerns and input from the urban residents in question. 
Big Data for Youth Policy
In this Dutch National Research Agenda-funded project, a BOLD Cities research team explores the potential use of big, open and linked data for enhancing municipal policy on the topic of 'invisible youth', i.e. unemployed, unregistered young people that are not enrolled in an education programme.
Working with an interdisciplinary team, the project combines data science tools with public administration research and a sociological angle.
Data walks
BOLD Cities researchers guide small groups of city users or city makers on a route in an urban environment, setting out to discover what different groups know and think about the presence and consequences of data hubs in their everyday environment.
Asking questions about the ubiquity and ownership of urban data, our walks both serve as data literacy tool and as input for our research agenda.
READ-Urban
Focusing on using aggregated data for urban policy-making, READ-URBAN aims to use a combination of traditional urban data (e.g. survey data) and more dynamic sources of information to support urban decision-making processes. 
The project's pilot study focuses on the working poor in the city of The Hague.

More information
Urban Media Engagement
Earlier research has shown that media use among young people can be associated with self-expression, the development of one's identity, and identifying oneself with various groups.
This PhD research project, which is part of the Erasmus Initiative Vital Cities and Citizens, focuses on the media consumption and production of young people in Rotterdam, and asks how these activities can contribute to what is called an 'urban identity' – an identity that is connected to the city. 
Big Data and Citizen Engagement in Urban Health Labs
The 'urban lab' is increasingly used as a site for experimentation in which knowledge production, learning and system change are key. Are urban labs actually able to give citizens more voice in decision-making, or do they amplify the voices of citizens that are already expressed through other channels?
The overarching aim of this PhD research is to explore whether urban labs can be viewed as a radically different, more inclusive mode of governance, or rather as continuation of the status quo in a slightly altered form.
SPOW: Safeguarding Data Protection in an Open Data World
How can the interests of the right to data protection be balanced with the interests of open data into a legal construct that enables the fulfilment of smart city objectives?
This research applies the requirements for effective co-design of data protection and open data regulations to the smart city domains of transport, energy and eHealth. It aims to boost innovation and strengthen the economy.

More information
SmartGov: Advanced decision support for Smart Governance
The SmartGov project aims to create new support tools that effectively incorporate linked open data and social media into fuzzy cognitive maps (FCMs).
FCMs are useful modelling and visualisation tools for discussing policy scenarios between citizens and governments. The developed tools will be tested and implemented in four European cities.

More information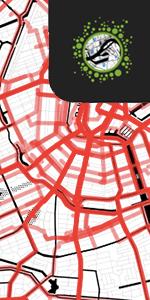 SocialGlass

SocialGlass is a framework aimed at simplifying the process of social data investigation by facilitating the analysis, visualisation, and value assessment of social data with respect to a reference reality.
SocialGlass is a web-based system that enables and facilitates the integration of heterogeneous and dynamic geo-social data. The system provides a user-friendly and graphical user interface to methods of data visualisation and exploratory analysis, at various spatial and temporal scales.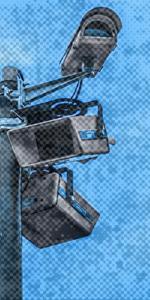 Managing Privacy in a Smart City
In response to rapidly expanding possibilities for 'smart' urban governance through big data, privacy concerns are emerging both among citizens and government actors. In many domains of governance, questions arise about how to navigate trade-offs between efficient service, public safety and privacy.
This research project will address these issues by developing a practiced and networked understanding of privacy that allows different situational and personal privacy needs to be recognised and met in practice.